Is There a Connection Between Angels and Music?
The answer to that question was answered by Doreen Virtue, author, motivational speaker and founder of angel therapy. Dr. Virtue explored the strong connection between angels and music in "7 Signs from the Angels to Be Aware of":
"The angels often send their messages through the sound and power of music. It seems that almost everywhere we go, silence is replaced with music in one form or another. Pay attention, as recurring songs (or a series of songs sharing a theme) are almost always a sign from above. In addition to offering a connection to Heaven, music delivers very direct messages and signs. For instance, the title or lyrics of a song that you hear repetitively offers a chance to receive specific guidance from your angels."
You might be interested to know many of our customers express their belief in the connection between angels and music with Urn Garden's Gold Music Note Memorial Urn Jewelry, a stunning gold cremation pendant as well as angel themed jewelry.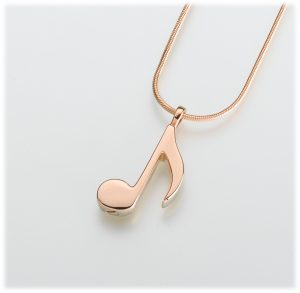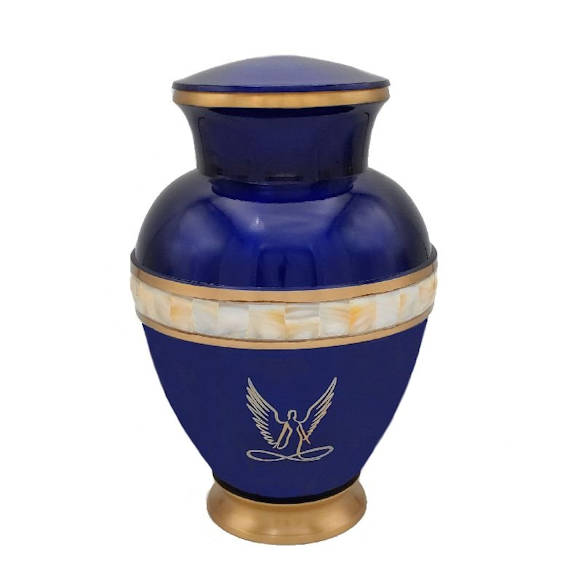 A friend recently lost her father after many years of ill health and recently shared the Angel's Calling song recorded by the Tenors, along with her thoughts at that moment:
Trying to find some sort of peace that I can't seem to find. But I came across this song (I'm sure not by accident) but Wednesday morning when we got to the hospital I knew the Angels had already called him home. When he opened his eyes with the touch of my hand I knew his soul was gone I just whispered "daddy it's okay to go". I feel so lost….
Angels Abound in Our Lives
It seems we're fascinated by, and drawn to, angels. (Read "The Promise of Divine Assistance: Why We Believe in Angels" to explore one idea why this is true.) Artistic representations of angels can be found everywhere, and angels feature prominently in both religious and popular music.
With the recent passing of Gregg Allman, his music lives on with a hit that goes the complete opposite of the divine, with "I'm No Angel", one of our favorites here in the garden.
Just a few days ago I had the 1954 song "Earth Angel", stuck in my head. It was the background music of my life for about 24 hours:
"Earth angel, earth angel
Will you be mine?
My darling dear
Love you all the time
I'm just a fool
A fool in love with you…"*
The experience got me to thinking about angel songs in general: just how many songs with angel in the title are there? Naturally, I turned to Google for a quick search which yielded webpages like Best Angel Songs – Top Ten List and Loudwire's "Top 10 Songs about Angels". But the most comprehensive list of angel songs is Songfact's list of 173 songs with angel in the title.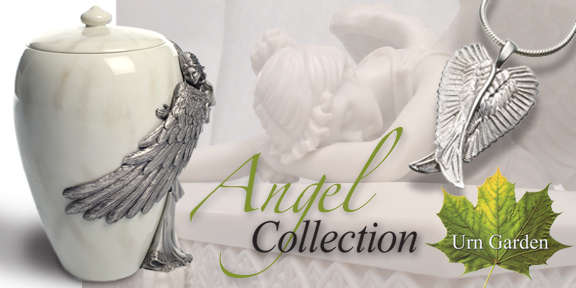 Another angel song springs quickly to mind: "Angel of the Morning", a 1968 hit with performed by Merilee Rush and the Turnabouts. It's been done and re-done by dozens of others – in 1978 it was American country singer Melba Montgomery; in 1981, it was brought back to the public by Juice Newton. Apparently, it's an angel song which resonates with every generation.
"Just call me angel of the morning, (angel)
Just touch my cheek before you leave me, baby
Just call me angel of the morning, (angel)
Then slowly turn away…"*
Then, there's "Angel Mom" by Jesca Hoop; an angel song I'd never heard before (until I saw it listed on the Songfact's webpage). It's about a woman who dreams of her deceased mother, only to be saddened and dismayed by her absence upon waking:
"The dream went dark when my eye looked
And I'd remembered that you'd gone
And I struggled there to fall back asleep
And I remembered that you'd gone"*
I can't forget the 2016 international social media sensation, Angel, by Pakistani singer/songwriter Taher Shah. Believed to be a parody, the video caused quite a stir as the video shows the singer wearing a tiara and dressed in a purple robe on a hilltop, singing in English about the virtues of peace. "But this is no joke. Taher Shah says he is a serious artist and has previously described his internet fame as a humbling experience.' (Source: BBC):
"Your love is, my true Angel
Without you I always, live alone
As the heart beats, without a soul
I fall in love with you, always….
We can all be Angels, a human like an Angel shines as a star.
The Angel's character speaks like a flower.
The stars are decorated by Angels, like dew fills petals of a flower…"*
Beautifully Celebrate Angels in Music
As I said earlier, angels abound in our lives. There are angel songs and thousands of representations of angels in art and literature. And if you believe Doreen Virtue is right, that angels really do "send their messages through the sound and power of music"; this beautiful gold cremation necklace may be exactly the reminder of personal connection to angels you're looking for.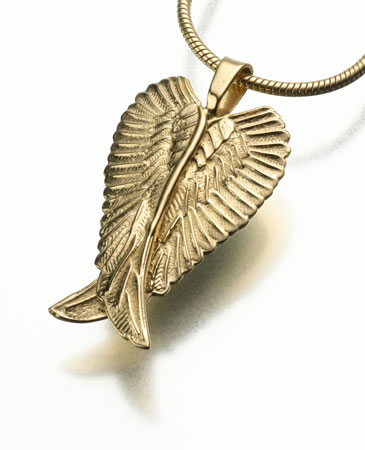 It has a small chamber inside where you can keep a small amount of ashes or other memento. It comes with a velvet presentation box and a complimentary black silk cord (however you can purchase a gold-filled chain). And? It's made in America!
*Lyrics Sources: Google Play, Genius.com and Tahir Shah