Urns are not the only type of cremation containers available to hold a loved one's ashes. Our shimmering and iridescent Mother of Pearl cremation boxes are beautiful alternatives to traditional urns.
The sparkling white cremation box shows off Mother of Pearl at its finest. The finish of this cremation container is very resilient, much like the loved one who passed away. Because of Mother of Pearl is said to have healing properties, having the cremated remains of your loved one near by can help you work through your grief.
The same goes for the Iridescent Mother of Pearl Cremation Box. The Mother of Pearl is still in its natural state having a gray or black tint. However it is still as strong and lustrous, and is said to attract prosperity and heighten intuition, imagination and psychic sensitivity.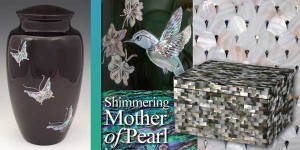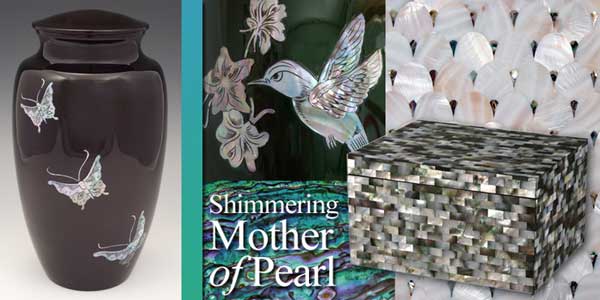 Mother of Pearl has been used to decorate all kinds of fine decor since ancient times. Today, Mother of Pearl is found just about everywhere including urns, cremation boxes, musical instruments, jewelry, fashion and more.
Cremation boxes don't have to be drab and dark, and if you have specific requirements for a cemetery niche or other need, we can help you find the perfect urn. We've curated a complete collection of mother of pearl memorials, see them here.