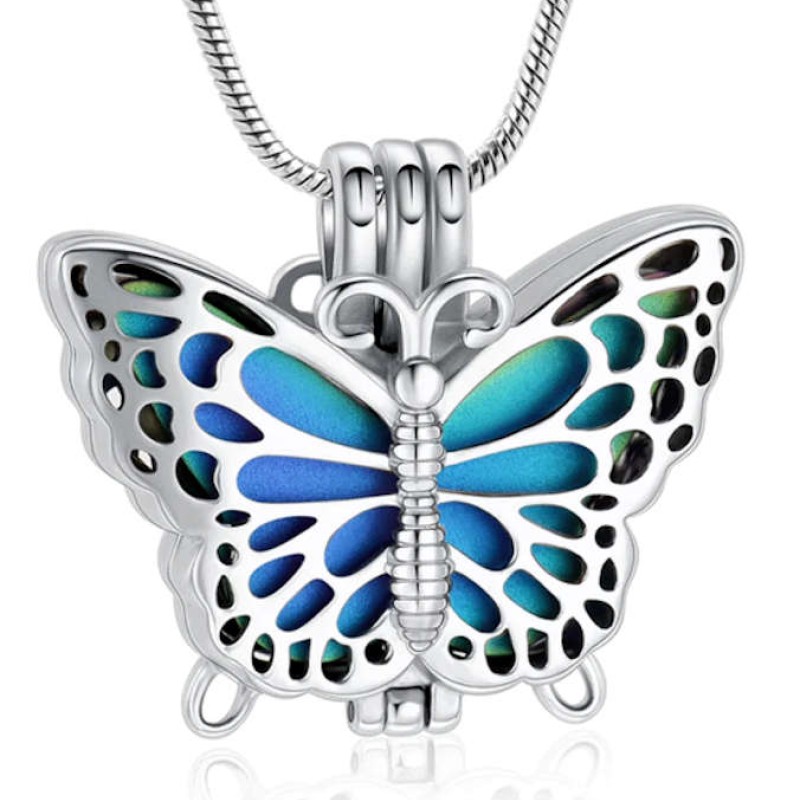 The signs are there. Crunchy leaves. The hummingbirds were so active two weeks ago, hitting the feeders hard, fueling up for the flight out of here. I took the feeder down. I still see a few monarchs, in fact one flew in my face, almost flaunting it, like "take one more look, baby, I'm gone." Four days ago a swam of butterflies could be seen on radar flapping south.
One of the most beautiful sights I've ever seen was a cluster of monarch butterflies in a tree line on the school playground near my home. It was about this time of year and it seemed like a butterfly meetup before they hit the sky.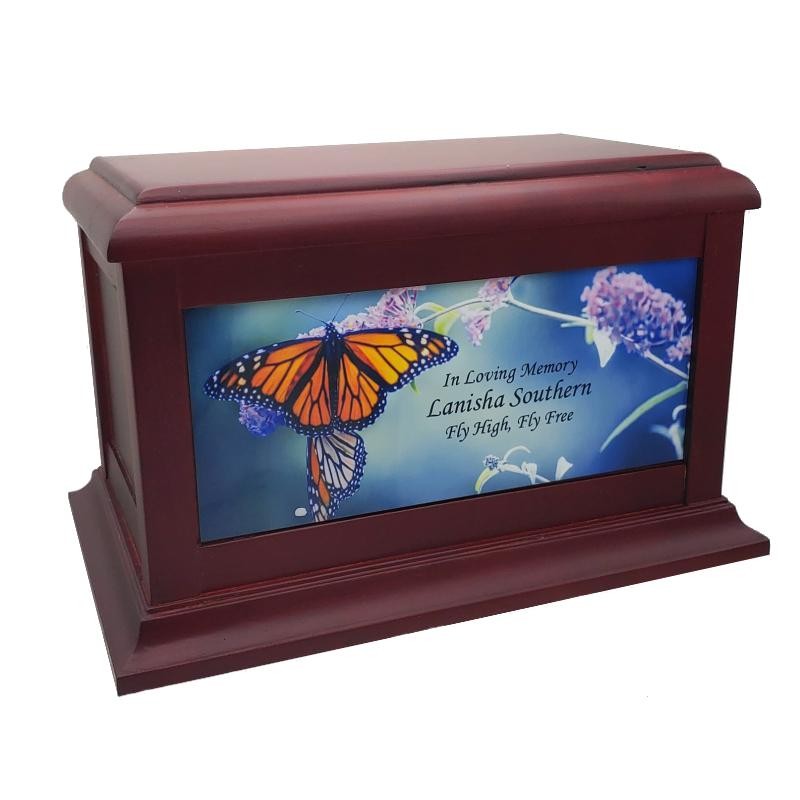 That event inspired our monarch butterfly collection featuring a small scale keepsake urn that is perfect for the person that loves bling and symbolism. This one has a hinged lid that opens to reveal a small storage compartment that will hold a bit of cremains.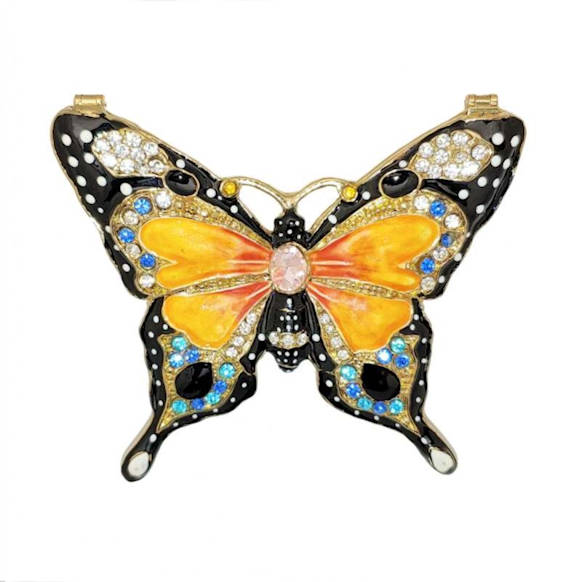 There's also a full size adult urn that can either be mounted on the wall or displayed just laying flat, just as beautiful either way. This is a true art piece, made in the USA by skilled ceramic artists who are passionate about the unique memorials they create. The monarch butterfly urn is made to order, so this one takes a couple of weeks to produce but is worth the wait.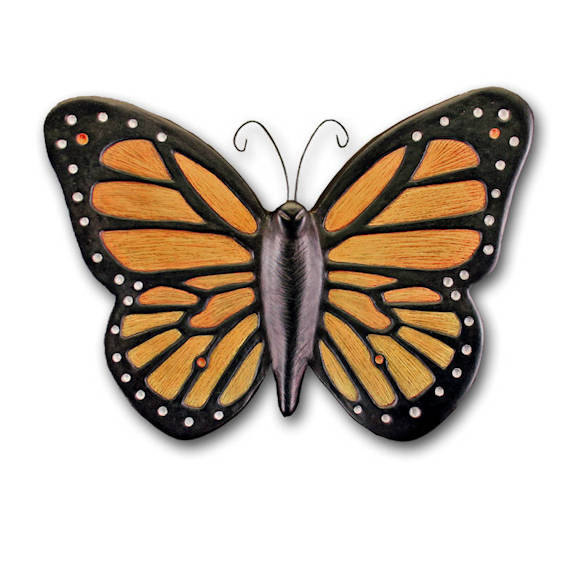 September is a strange month. Summer winds down and I get a little melancholy. Shorter days as the season changes and triggers the first pop of color. But before we move to full on fall, I want to focus on the light and the flight. Our butterfly collection of cremation urns that honor the families that maybe didn't have a fun summer and fought long battles or had sudden turn of events.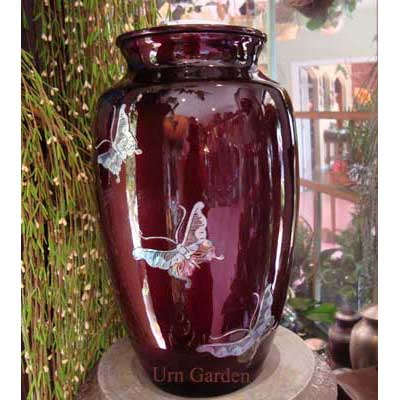 The Ruby Butterfly cremation urn is inspired by my grandmother, who have me a ruby ring to remember her after she died. It was her birthstone and an old family name as well. This urn is a deep Ruby color with inlayed mother of pearl butterflies that glow against the dark background. So pretty and can be laser engraved with names and dates.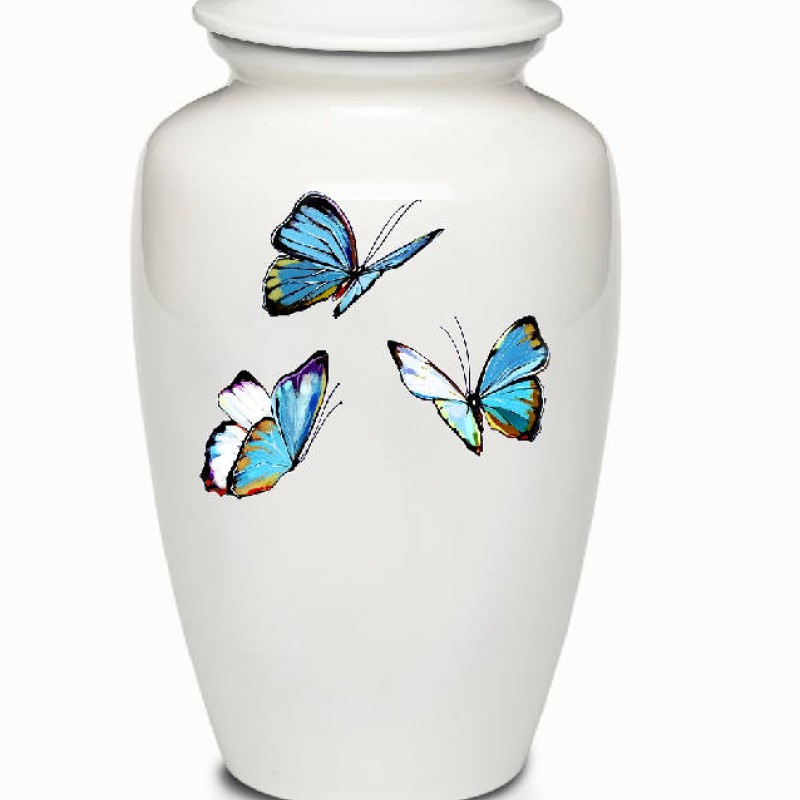 The blue butterfly is popular with families with varied shades of indigo and purple. This one can be engraved with a pendant and comes in smaller sizes if a family wanted small keepsakes to share some of the ashes.
The symbol of the butterfly can signify profound change, and in early Christianity it was a symbol of the soul. Some Native American tribes considered the transformation from ugly caterpillar to beautifully winged creature was a message from the spirit world and if you were lucky enough to have one land on your shoulder it was a sign of comfort and good fortune. Blackfoot Indians believed that the butterfly was the bringer of dreams and mothers would stitch the image on pieces of buckskin and tie it a fussy babies clothes to help comfort the child and bring sleep.