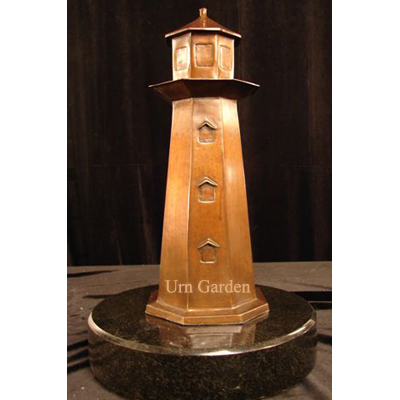 We sold a solid bronze lighthouse cremation urn to a client in Long Beach, NY who is trying to rebuild her life and refurbish her home in the aftermath of Hurricane Sandy. Amid the stress and anxiety of an oncoming storm, her husband was dying at home and did not want to leave despite the mandatory evacuation notice. She lives several blocks away from the beach, and eventually the water crept in. The house got cold after the power went out, and that's when reality set in.
They had to move. He died three weeks later.
He was fit, funny, mentally strong, in the prime of his life. Living the dream within blocks of a sandy beach with a beautiful wife. A year later, she's dealing with the insurance company for both her home and her life. They say it can take up to three years for a community to recover after a wicked storm or natural disaster. Just this week, three new schools opened in Joplin, MO, three years after the devastating tornado that killed 161 people. Kudos to Google who seems to be revisiting communities after the landscape changes. On street maps for Long Beach, you can see still tarps on rooftops and lots of earth movers parked on the beach.
She's moving forward and a year later decided that a lighthouse would be the perfect tribute to her husband. He was an attention to detail guy and appreciated quality. She selected the best, a bronze sculpture that will last forever on the fireplace mantle.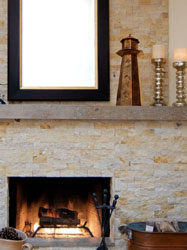 She commented that it was so solid, that she'd never have to worry about it breaking if it fell off the shelf. The construction and care that goes into our bronze far exceeds the inexpensive imports that use alloys to create a hollow shell.
In addition to urns, this US foundry creates massive memorial pieces for parks, churches, and schools. Fun fountains for Disney, and custom statues and busts.
Other survivors of that brutal storm have purchased memorials on a smaller scale, like the Sand Dollar Ash Pendant and the Starfish memorial urn. Small and personal, this jewelry is a discreet way to personalize a tribute.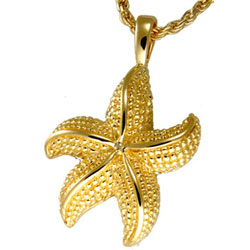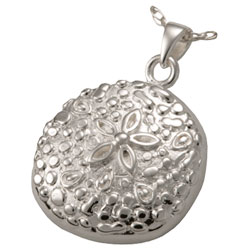 We're here to help, if you have questions.