Over the years we've had a few clients who have had professional photographers shoot pictures of their pets.  Typically, the  pet owners tend to favor small breeds like Maltese and Yorkies.
Marla Rush Parnell takes it a step further and paints beautiful pastel portraits of large or small breed pets. Pastels are pure sticks of pigment that when blended on the paper create lush layers of rich color. The beauty of pastels is that after they are behind glass, they are the most permanent form of media and won't crack or yellow over time.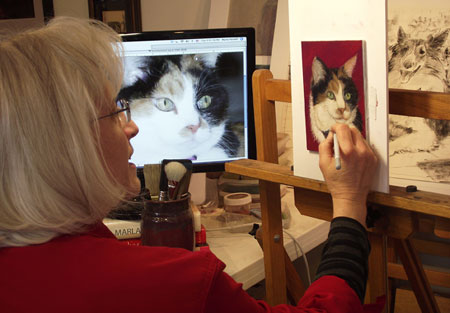 Marla's original works of art honor the spirit of the animal by capturing the personality of the pet. Marla likes to personally meet with her clients but when that's not possible, the digital age allows her to expand her reach to work long distance with pet owners who email photos. She provides the personal touches that local clients get, like final proof approval and the artist's recommendation for color coordinated mat boards and framing that will showcase the portrait. The painting can take up to 8 weeks, but is so worth the wait.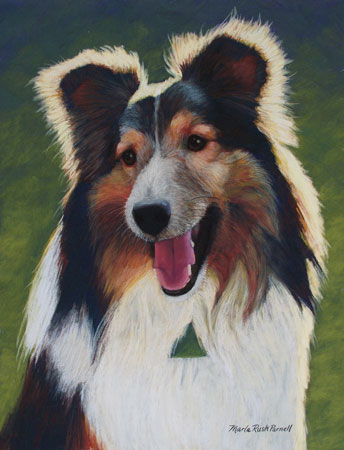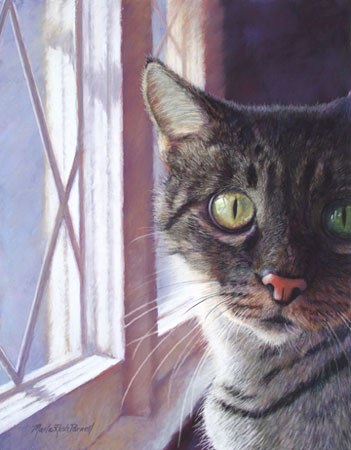 Marla's award winning work is a beautiful way to create a tribute that doubles as art work.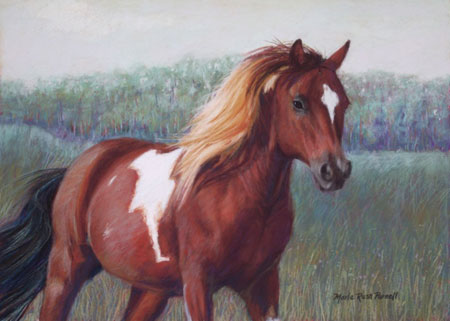 Visit the artist gallery at Parnell Studios and consider a pastel painting to create the perfect pet memorial.