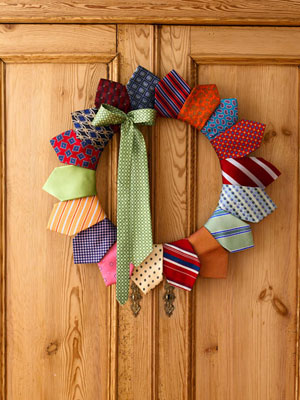 A sweet remembrance could be created from a closet full of neck ties. Inspiration can come from what appears to be old throw away items. You really only need three things for the necktie wreath:
A supply of colorful ties
Styrofoam wreath form
Hot glue gun
Wrap the ties so that the point is faces out from the center of the wreath, pin in place. Trim the tie if desired. Use your hot glue gun to secure in place. Add a wire to the top for hanging, take one more tie and cover the wire to give it a more finished look. You're done!