Or the air conditioner.
It's the morning rush in the hood and the teenagers are getting it sideways on their way to school. Who am I to talk, I was on the downhill slide last night and skidded right past my turn.
At least I didn't bite the curb.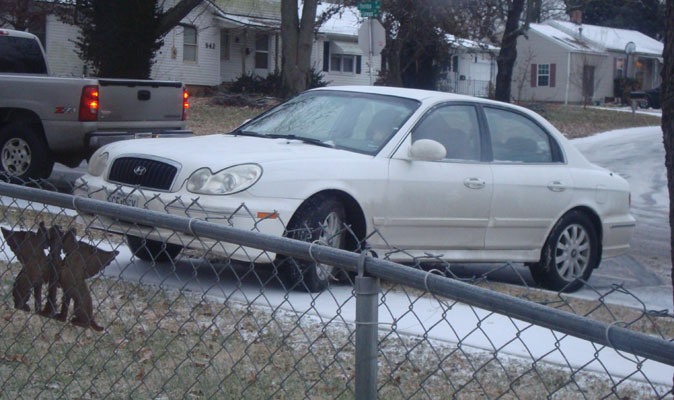 Lead-foot moved his car only to reveal another spin out. One of the neighbors stepped out wearing her pink cowgirl pajamas and started snapping pix.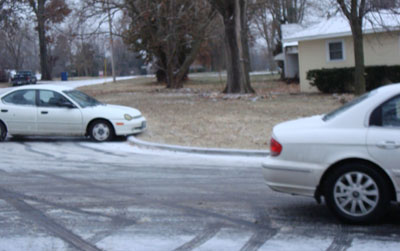 Today's tip for better living: Ease Off the Gas