Kimberly Sue Lilley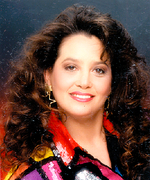 Kimberly Sue Lilley, daughter of the late Paula Ragland, was born September 3, 1961, in Springfield, Mo., and departed this life on February 8, 2008, in her home in Springfield. She was 46 years, 4 months, and 5 days of age at the time of her passing.
Kim was reared in the Buffalo area, but spent her summers in Morgan City, La.
Following her graduation, she was united in marriage with Glen Grizer and to this union one son, Michael Paul, was born. She and Michael made their home in Springfield, Mo.
Other than her son and her friends, her dogs were central in her life. She developed programs with her dogs with the goal of helping other people. Some of these activities included an ice cream social, doggie BINGO, and therapy dog visits to nursing homes. She loved all animals. She always looked forward to spending nights and playing at her best friend Carla's farm. She touched thousands of lives with her dogs and her smile.
Kim was preceded in death by her mother, Paula Sue Ragland and her grandparents, Paul and Corinne "Mam and Pap" Maulin.
She is survived by her son, Michael Paul Lilley of Ozark, Mo; friends, Bill and Carla Richardson and Josh and April Parker "and the First Aid Kit." She also leaves several cousins and other family members and friends who will all truly miss her.
Funeral services will be conducted at 10 a.m. Tuesday, February 12, 2008, in the Cantlon-Otterness Funeral Chapel, Buffalo, with Rev. Robert Long officiating. Interment will be in New Hope Cemetery under the direction of the funeral home.
Visitation will be from 7 to 8:30 p.m. Monday, February 11, 2008, in the funeral home. Memorial contributions may be made to the C.A.R.E no kill animal shelter.