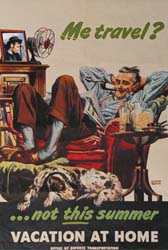 Randomness from the garden.
Construction crews have been busy with improvements in the garden now for about a month. Yesterday, while completing the final phase of the project, the crew accidentally ripped out my phone line. No DSL. No Internets. No bidnez.
Hot phone guy in tool belt arrived at 5:45 PM and hooked it up. Ladder climbing on the west side with the sun bearing down in full force. Dangerous work. I was his last stop, offered him an ice tea in a go cup and he was off. Now, let's deal with the mail.
Dirtsister has more compassion for the men and women who have physical jobs, working in the elements. For the women who complain that their man doesn't move after he hits the door, I can see why. After a long day of being bent over a rake, or running a jack hammer in the heat it's understandable they would collapse on the couch in a vegetative state, re-charging until the next shift.
Next, we're conducting another experiment in the garden. Irish Spring as cat repellent. Dirtsister read that cats hate the smell of Irish Spring. Peeled bars of the soap sprinkled on the borders of flower beds is an effective non toxic way to keep the kittys from using my beds as litter boxes. Let's give it a whirl.
So far. So good. We'll have to clean out the beds (ewww!) to accurately measure our success. But so far I haven't spotted them squatting. It's early yet.
Cat lady next door has five cats minimum and at times the population has swelled to twenty. Not kidding. Too many flies. Wrecked the beds. The good news….they're good hunters.
So I was a little worried yesterday when I stepped out and saw this little pooper passed out in the lane.

Checked to make sure he was breathing. He was. Just napping is all.
Read an interesting article on local resident and master reconstruction artist Vernie Fountain. To be continued.
Today's tip: Perfect your cat herding skills.