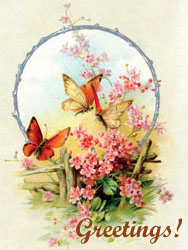 Ok, Sunday we're perusing the classified section and ran across this ad:
Premier Exhibitions the leader in Museum Quality Exhibitions is looking for team members for the newest and most exciting exhibit in Branson next to the Imax called
BODIES: THE EXHIBITION
Click. Whirrrrr.
I'd just finished reading  "Remember Me", by Lisa Takeuchi Cullen, and recalled her interview with German anatomist Gunther von Hagens who pioneered the technique of body plastination.
In 1996, he opened his first exhibit featuring whole-body dissected corpses and flayed cadavers. He called it "Body Worlds" and, over the years, various incarnations of his exhibit have opened in London, Tokyo and Los Angeles, among others.
Von Hagens' Web site claims that more than 20 million people have visited his various shows. And with numbers like that, it's no wonder imitators have jumped on the bandwagon.
Meet one imitator: BODIES: THE EXHIBITION. "Bodies" uses Chinese corpses. In cities such as New York, Miami and Las Vegas, "Bodies … The Exhibition" has drawn more than 2 million visitors since it started making the rounds in 2004. Evidently, Premier Exhibitions also handles the Titanic exhibits.

Von Hagen claims to have 6500 volunteers signed on as future specimens for his Body Worlds project. Most are German, where he has exhibited most frequently, but since launching the program in the USA he has signed 150 American donors.
Fun factoids about the future donors:
45% are men
55% are women
30% are over age sixty
5% are between 18-30 years old
Four out of 10 are Christian
Fully half of American donors say will allow their names to be displayed in the exhibits.
In a recent survey of body donors, the doctor posed a series of questions to judge the limits of donors' tolerance for weirdness in the name of science.
Would they consent to being posed in a group, such as a string quartet?
Would they allow their bodies to be posed with a plasticized animal, like the horse and rider in the current exhibit?
Would they let their bodies be merged with an animal- say as a centaur?
Would they allow crucifixion?
Undergo a postmortem sex change?
To be displayed having sex?
Responses were mixed. Centaurs and sex changes were, for the most part nixed.
The sex question? What a surprise! Many more men than women agreed to the sex proposition!
Regarding Branson attractions, saw an ad for a Segway scooter track.
Can you get air on a Segway?