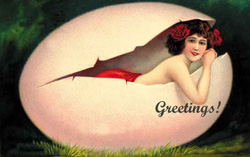 Happy Mother's Day!
Here's to you Mom!
Busy in the garden. SRP (stuff reduction program) in full swing.  An ongoing project since 2001. From collectors to minimalists, we're evolving here in the garden.
From the sports desk: Badminton tournament has been cancelled, due to ongoing construction.
Looking out the window, the view isn't bad…..(except for the random crack action….) Dirtsister has a full crew and heavy equipment on the property.  They'll be here for a while.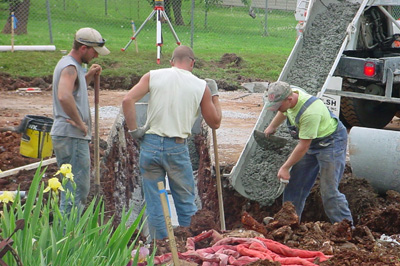 Heating and Air guys showed up this morning. Top of the line unit…..$19,000.  For my little shack?  Uh, no.  Let's move on down the list.
Coming Soon!  Energy efficient, climate controlled environment!  Refrigeration, one of the greatest inventions of the 20th century.
Enjoy the weekend!
Today's Tip for better living: Call your Comfort-visor….and chill out!