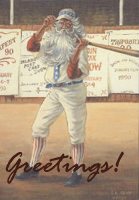 We realize that we need three people for the price of one….
Personal Assistant
ESSENTIAL DUTIES AND RESPONSIBILITIES:
Graphics, Web Design, Search Engine Optimization, Assist in creating presentations, sales materials and online creative ads
Logistics Manager
Building Maintenance (includes grounds keeping)
Culinary Chef
KNOWLEDGE/ SKILLS/ EDUCATIONAL REQUIREMENTS
Ability to make sound business decisions and exhibit detail orientation
Ability to follow up and adapt quickly in fast-paced digital industry
Strong organizational skills and ability to prioritize
Maintain effective interdepartmental relationships and foster a positive workforce environment
Must represent with professionalism and integrity
Clean driving record.
Background in plumbing, electrical, and carpentry helpful
Must own your own tools.
Multi-lingual, preferably in the languages of English, Chinese (Cantonese) and Hindi. Spanish is helpful.
Good hand-eye coordination.
Works well without supervision and can anticipate my every movement.
Ability to translate and execute the science of nutrition into everyday quick consumable products.
While performing the duties of this position, the employee is required to walk, stand, use hands to finger, handle or feel; reach with hands and arms climb or balance; stoop, kneel, crouch or crawl and talk and hear. Regularly required to sit or stand, reach, bend and move about the facility.
Working Conditions: Work is performed in a controlled atmosphere. Some exposure to atmospheric conditions may be encountered.
Today's tip for better living: Swallow your pride.