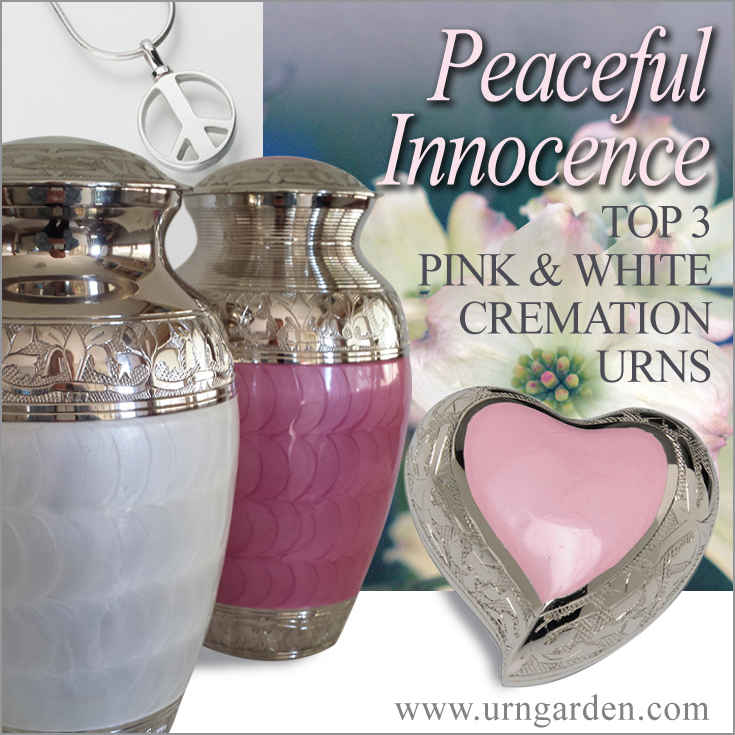 You may be surprised to learn three of our most popular cremation urns are pink. Customers who've chosen a pink urn for a loved one's ashes voice different reasons for choosing a pink cremation urn. One gentleman told us he bought a pink urn for his sister, who had spent the last twenty years of her life struggling with the effects of breast cancer. Sometimes the reason is simpler like when a young couple, who had lost their 6-year old daughter in a tragic accident, selected pink because it had been her favorite color.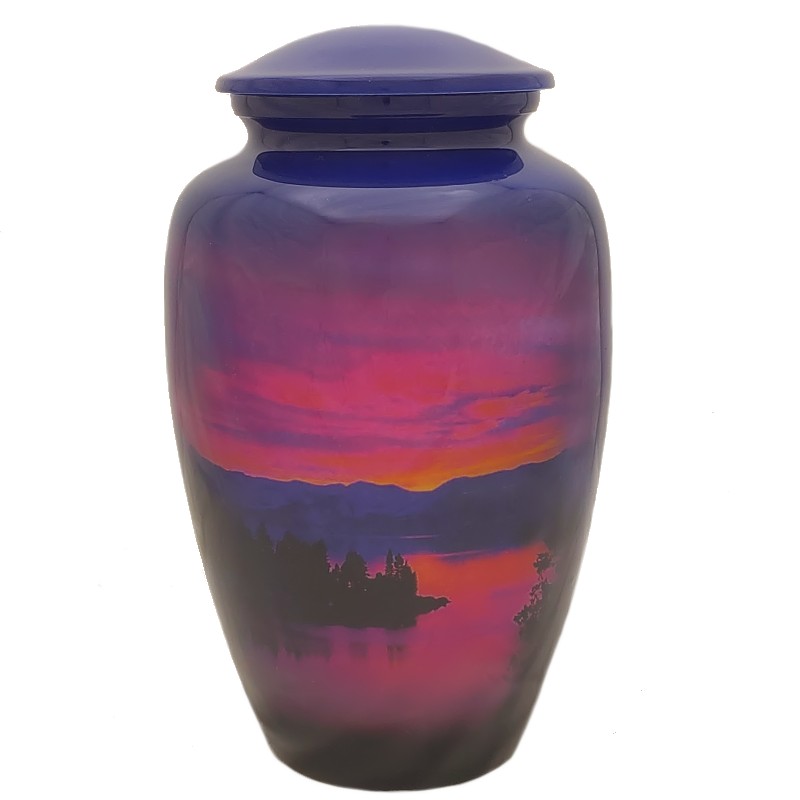 Another customer, a young woman looking for an urn for her mother's ashes, spoke of the way the color pink made her feel: "All my life, mom loved me unconditionally. She was the most nurturing woman I ever knew; an inspiration to everyone. I'm not saying she wasn't strong; Mom worked a full-time job and raised three daughters by herself. She was a tough, no-nonsense kind of person. My sisters and I think a pink urn would be a reminder of this feminine side of her personality." Ultimately, she chose the Iced Pink Cremation Urn for her mother's ashes. This classically-shaped pink urn is made of nickel-plated brass, measures 10 ½ inches tall and features hand-engraved floral details.
At 10 inches high, our next pink urn, the Pink Blush Memorial Urn, is a low profile design. This pastel pink cremation urn is trimmed with an elegant engraved gold band. You may already know that pink is a powerful symbol of transformation; and for many, also symbolize hope, and life itself. These attributes make the color pink a meaningful color to use in the design of a cremation urn or cremation keepsake jewelry.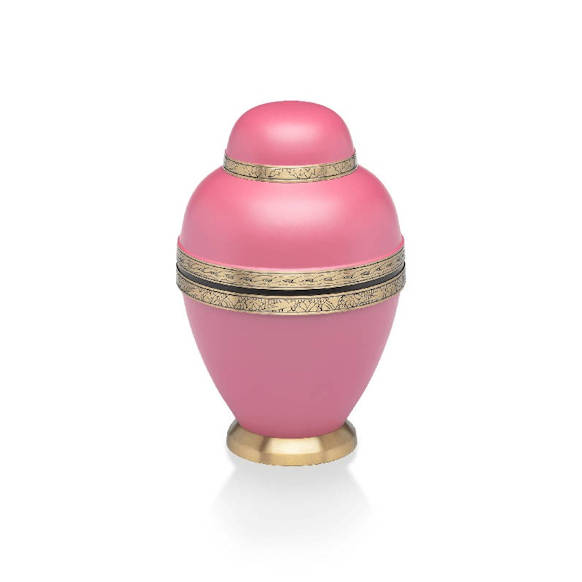 Made of solid brass, this pink urn features a securely-threaded closure and a felt-covered base to protect the surface of furniture, shelf, or mantel.
(If you're looking for a smaller "sharing" urn but you really like this full-size pink urn, you'll be delighted to learn we also offer it in smaller sizes. Just 8 inches high, this pink keepsake urn will hold up to 70 cubic inches of ashes.)
The third style to make our "most popular" list is our Pink and Silver Pet Urn. Made of metal, and just 4 ½ inches tall and features a securely-threaded lid. It's ideal for a small pet, weighing up to 20 pounds. You might also want to know many of our customers choose this same pink urn for an infant daughter.
Pink Urns: Relax the Mind and Soothe the Spirit
Medium pink cremation urnAsk a few people to talk about the color pink and you'll quickly discover how we really feel about the color. For many, it represents the sweet innocence of childhood. Others, especially those who have dealt with breast cancer, argue pink is expressive of a defiant attitude.
For folks living in the West, it's decidedly feminine; but that's not true everywhere: in Japan, the color pink relates more to men than women. Over all, pink is believed to make people feel calm and more in control of their emotions and behavior. This certainly adds a spin to this conversation about the reasons why people like pink cremation urns.
The complete collection can be found here: