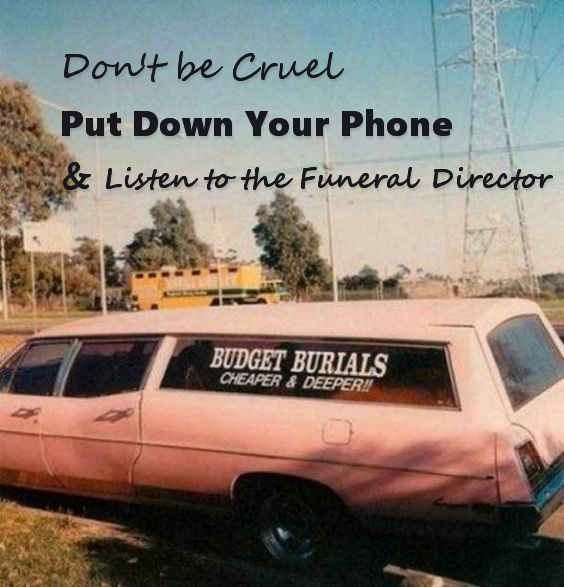 Recently, a funeral director mentioned how frustrating it can be to deal with price shoppers who bring smartphones and tablet computers to the arrangement conference, and openly compare prices on funeral products and funeral home services during the arrangement conversation. Some will even buy the item online right in front of the funeral director. Others think nothing of demanding a price-match or that the funeral home order funeral products from another retailer. I understand and share his frustration. Here's why.
It's Disrespectful
I'll be honest: funeral directors are some of my favorite people. I've had the pleasure of working with funeral professionals for the past 15 years – and in all that time I met only one funeral director who didn't like his chosen career. The rest of them were – and I'm sure continued to be – dedicated, compassionate, caring, intelligent people.
Yet, as I said in our July 25th post, "What Your Funeral Director Wants You to Know about Advance Planning", they've garnered a bad reputation among the general public. They're believed by many to be greedy and unscrupulous and engage in predatory business practices. Nothing can be further from the truth. While there are always a few 'bad apples' in the barrel; I've never met any. Here's a suggestion: get to know your local funeral professionals personally. I'd like to think you'll be pleasantly surprised and maybe change your mind.
FTC Funeral Rule
Many people are unaware that you are protected and empowered by the Federal Trade Commission's Funeral Rule. It gives consumers permission to compare funeral home service prices and makes it possible for you to select – and pay for– only the funeral arrangements and products they want at the home (they) use (Source). Working within their guidelines, it is possible to get what you want at a price you can afford. But, you don't have to be disrespectful or discourteous. Nor should you put price above value and quality.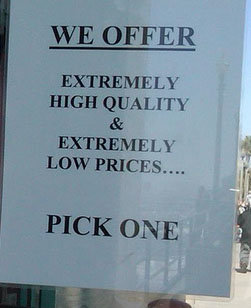 Funeral Home Price Shopping and Showrooming
It seems many consumers have taken the FTC's permission to a new tech-based level. They bring their smartphones and tablets into the funeral home and openly engage in price shopping behavior, including 'showrooming'.
I'd never heard of it before. If you're also unfamiliar with this practice, "showrooming" is a noun, labeling "the practice of visiting a store or stores in order to examine a product before buying it online at a lower price" (source).
Chris Morran addressed the question of shopping etiquette six years ago, in the 2012 Consumerist online article, "Is Showrooming Rude Or Just Part Of Doing Business?" this way: "There is something inherently impolite about making your purchase right in front of the person who has just spent their time trying to provide you a service. It's like setting up a date while you're already in the middle of a romantic night with someone else." He's quick to add consumers don't have to be so thoughtless; "if you can trek all the way to a store and have someone help you, it's not going to kill you to wait until you're in the parking lot;" Or until you get home.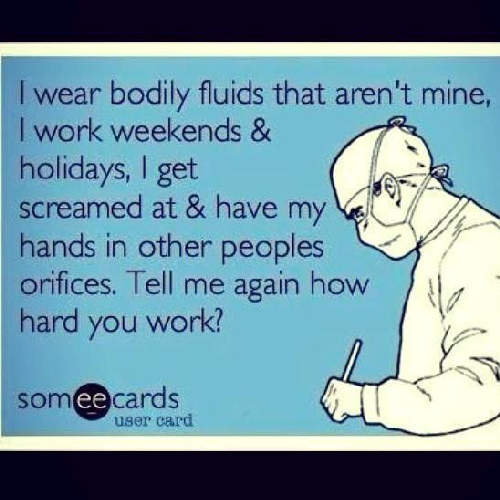 Understand the Value of Funeral Professionals
Here's what I know: funeral directors –and the embalmers and restorative artists who support them in caring for the dead–do the work no one else wants to do.
For taking on the responsibility of caring for our deceased loved ones, we owe funeral directors – and all those who support their work – a debt of gratitude.
What we don't owe them is disrespect; and in my opinion, price shopping–and showrooming–in the funeral home during the arrangement conference is just plain rude.
I'm not the only consumer who feels that way. In a very casual survey of folks living in my area, 9 out of 10 agreed with me. That 10th person had no opinion, except to say funeral directors need to be able to deal with price shopping families. The general consensus was cost comparisons can– and should – be done at home, prior to the arrangement conference.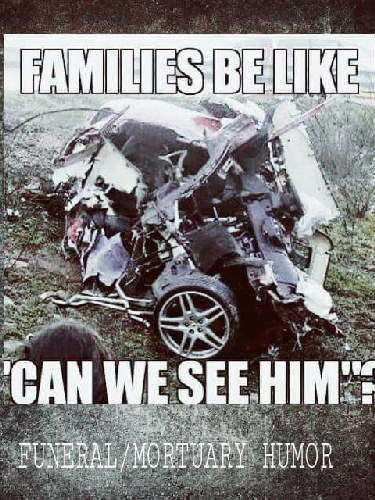 There's Much More to the Funeral than Cost
One funeral director shared, "We get frustrated by price shoppers. We're annoyed that they care nothing about quality or value. They only want to get the lowest price. And in funeral service, there's a whole lot more to consider than cost." After all, when it comes down to the after-death care you give a loved one, would you want to have peace-of-mind which comes when you put your full trust and faith in your chosen funeral home; when you understand the real value of the services they provide. Or would you rather tell friends you "saved a bundle" on funeral costs"?
Urn Garden adds: Our experience in dealing with the funeral directors, is that they've acted as guides, we didn't feel pressured to make a decision right that minute, and they were willing to wait or assist with whatever we needed. On a couple of occasions, our family knew what we wanted in an urn style, sometimes the funeral home had it, sometimes they didn't, and were willing to wait for us and even ordered the things we needed. They were always super responsive with returning phone calls, texts, or emails.
One particular memorial service that I was involved with, the family was insistent on doing most of the work themselves to save money, but I can honestly that as the service date drew closer, they were a little sorry they didn't let the funeral home take on more of the duties. Everything turned out well, but it was a lot of extra stress that they hadn't planned on.
We get calls from funeral directors all the time that are ordering on behalf of the family. I'd say, take a minute, be clear about your expectations, put your phone down and listen to what your funeral director has to offer and let them help you. Families have more freedom and choices than ever today and the funeral home staff are professionals that have seen it all. Take the price list, look at the options that are available to you and schedule another meeting if you have to.
Addendum: It is possible to by-pass traditional after-death care done by a funeral home, by engaging a home funeral guide to care for the deceased. For a beautiful introduction to home funerals, read the heart-warming story of after-death care provided to 9-year-old Caroline Kirk by her parents, family and friends in the Huffington Post piece, "Home Funerals Grow as Americans Skip the Mortician for Do-it-Yourself After-Death Care."
If, after reading this introduction, you're intrigued with the idea of home funerals, visit the website of the National Home Funeral Alliance.