Woodland Raku Pottery Urn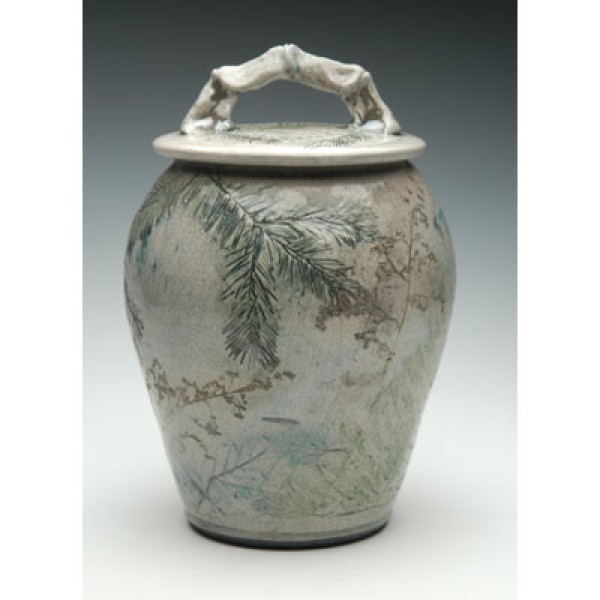 Woodland Raku Pottery Urn
Stock:

In Stock

Product Code:

22-157
This is a hand thrown pottery urn designed by an American master potter. The urn uses the horsehair firing process and is then pressed with plants and trees of the forest and covered with a crackle glaze then Raku fired.

Raku firing is an ancient Japanese process where each piece of pottery is taken from the kiln red hot with the glaze silky and glowing. It's then placed in a container full of combustible material that immediately bursts into flame and the chamber is then sealed. Smoke and flame transform the glaze surface to create the unique colors and textures of raku, making each of our Raku fired urns one of a kind.
Dimensions: 10" H x 6" W
Adult Size, Volume: 180 cubic inches
Usually ships with in 4-8 weeks.
With all handcrafted items, each piece is unique and variations may occur.