Celtic White Horse Copper Cremation Urn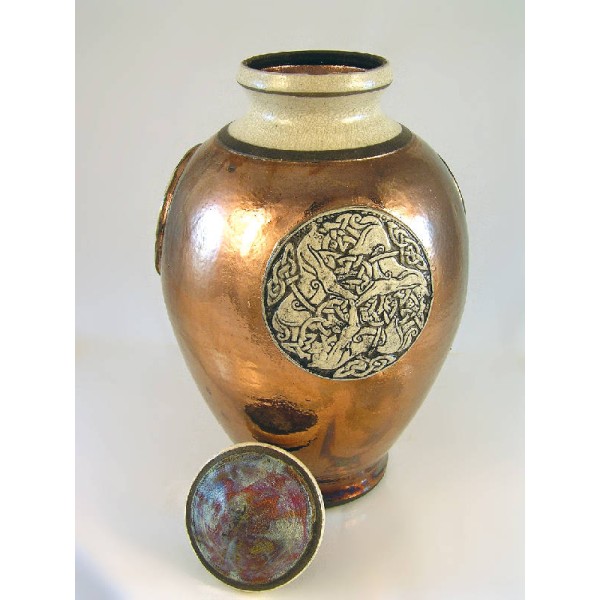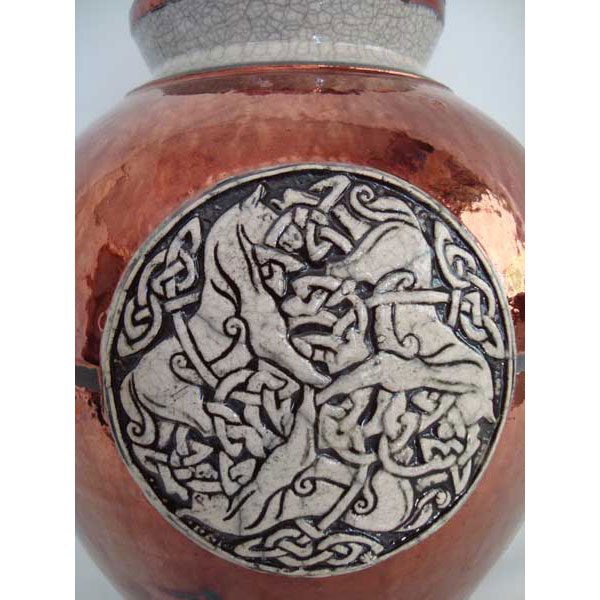 Out Of Stock

Celtic White Horse Copper Cremation Urn
Stock:

Out Of Stock

Product Code:

45-Horse
Cremation urn in gorgeous copper glazed pottery fired with the Raku technique give this one of a kind urn real character. Hand carved emblem on three sides of the urn is a historical reproduction of an ancient Celtic knot with Roman influence. During the Roman period the knots were featured with animals intertwined in the design. In this instance, the sacred white horse is interlaced with the ropes and threads that represent victory. Pale horses can be found in ancient imagery and myths and were often associated with religious ceremony across many cultures.
Created and signed by American artists who create work of art memorials with compassion and care to honor the memory of your loved one.
Measures: 10.5" H x 6.5" W
Size: Adult, Volume: 185 cubic inches
Lid can be sealed with any clear household adhesive or wax.
This is a handcrafted item, variations will occur.