Ok, this is kind of embarrassing, but I have Amy Winehouse on a death watch. I don't spend a lot of time or energy on celebrities, but for some morbid reason I've been tracking her and Blake's antics since last summer and watching the drama unfold and it's taken an ugly turn. How much more can a body take?
My prediction? Dead by the end of the year. Based on the latest photos of her, I believe her organs are failing. She's gray and crusty.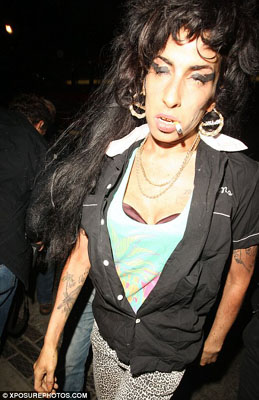 It's sad and maddening watching her deteriorate. Then there's the freak she's married to.
Hope she gets some help soon.