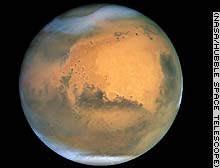 How do you get rid of the body of a dead astronaut on a three-year mission to Mars and back?
When should the plug be pulled on a critically ill astronaut who is using up precious oxygen and endangering the rest of the crew?
NASA doctors and scientists, with help from outside bioethicists and medical experts, hope to answer many of these questions over the next several years.
One topic that is evidently too hot to handle: How do you cope with sexual desire among healthy young men and women during a mission years long?
Sex is not mentioned in the document and has long been almost a taboo topic at NASA. Williams said the question of sex in space is not a matter of crew health but a behavioral issue that will have to be taken up by others at NASA. Full story here.
Today's tip for better living:  Invent a better jetpack.