We've been inspired by the twittering of our feathered friends to create our Spring Song Bird Urn Collection.  Selections include  Secret Garden Blown Glass Urn: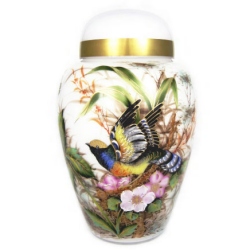 Hand-blown glass
Hand-painted by Bohemian artist in the Czech Republic.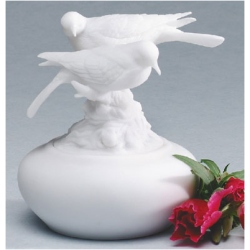 We've covered the Italian sculpture urns before. The Sitting Dove Keepsake Urn is in stock and has beautiful carved detail, with a smooth sparkling finish.
Soon, we'll be celebrating the return of the hummingbirds.  A popular choice with families is our Hummingbird urn.
This urn can be personalized with engraving.