Occasionally, urngarden.com gets keyword searches for "what to wear to a memorial service" or "appropriate attire for a funeral."  This costume was recently spotted at a David Carradine memorial fundraiser. Granted, Carradine's death was on the spicy side, and she's obviously putting the "fun" in funeral, but how about some respect for the family?
Here's an example of what NOT to wear.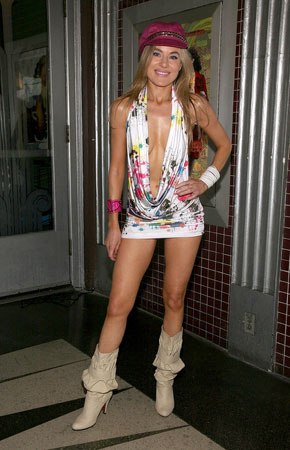 That is all. Thank you for letting us serve you.