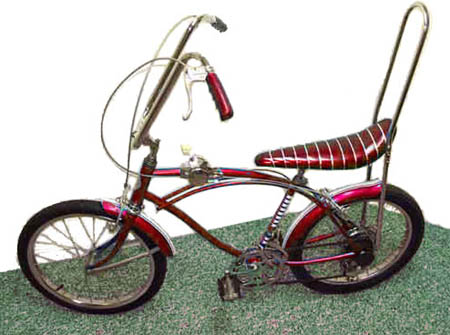 Last night was a lovely evening for a stroll, so we went downtown for the Art Walk. My friend, and the artist known as Sooz was having her first showing at the Good Girl Art Gallery, where the theme was "Childhood in its Landscape".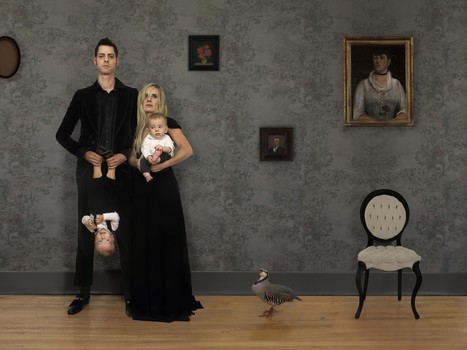 Let's just say I had a moment, where I flashed back to childhood when I saw a display featuring this image: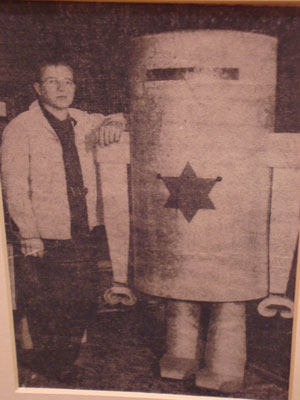 Reat Younger was my next door neighbor in the late 60's.  Didn't see much of Mr. Younger, but that robot?  Seared in my brain! I was under the impression that Reat's older son was the creator, at least that's what he told the neighborhood kids!
Younger had four kids and we all played together, usually at their house, they had a real robot, Cinderella dresses, paper dolls, and this monstrosity in the backyard: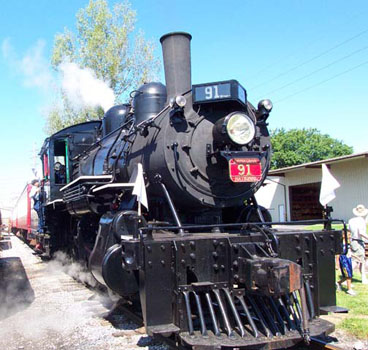 A steam locomotive. Not kidding. Do you know how much fun we had playing on that thing?
Turns out, Reat and his brother Dreat, were rabid train nuts and I remember when the family would take vacations, it was always to Arkansas on train related business.
The family business was associated with the blue movie house  " The Studio", not sure if Mr. Younger owned or managed it. My first "exposure" to the mechanics of print advertising, was a memory of Reat's home office desk being covered with the ad layouts for the newspaper.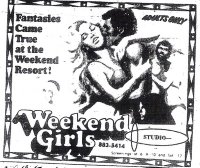 The kids helped clean the theater and then were rewarded with a trip to the Cardin's Insurance Salvage store.
You can't make it up….