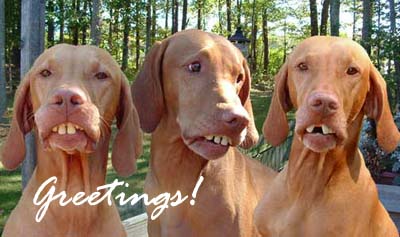 Our neighbor to the South, Mr. Bus-Plunge, recently shared summer decorating tips for your porch or patio. Outdoor living at it's finest with picture-in-picture television, built-in storage and ice box, and upscale cup dispenser.
This morning, on my stroll through the garden I spotted this outdoor set-up. Not as technologically advanced as the Bus, but quite comfortable. Pardon the shaky shot, this is one-handed photography after 20 cups of coffee, and two dawgs on a leash .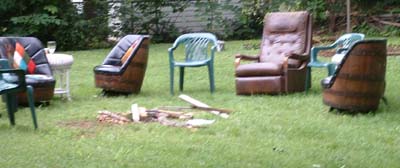 It's a privilege to live in the Ozarks!