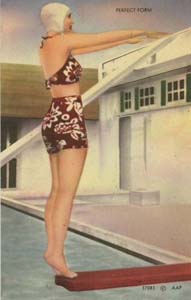 Due to extreme laziness, I'm linking it up:
Another example of effective advertising, Jet Packs buys a creepy yet classic Hershey Bar.
Copyranter showers us with the the bloody spray of the Kill Bill billboard in Australia. Inquiring minds want to know…is it real?
Stepping outside the "box", Final Taxi has the story on Fred Baur's package.
And then, if you think you're job sucks, or you are having a bad day at work, read this and feel better.