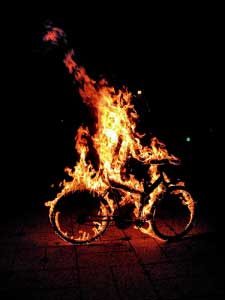 In 10 years we've had four bikes stolen off the property. The kid down the way? Three bikes. All ripped. And then, on strolls we'll find a cast off. Ditched in a creek.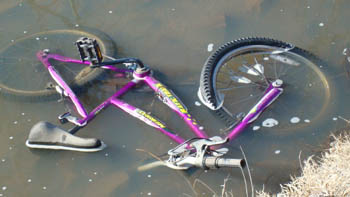 Oh look, a bike in a bush! Earlier this week, I spotted a green Pea Picker . Then, it disappeared. Plus, I couldn't get a picture because the camera is toast. But here's a men's Roadmaster I saw a couple of weeks ago.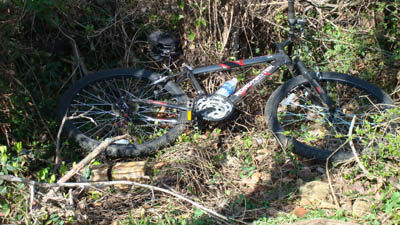 And then, a twitter from one of our associates in Central Florida:
The question is: should I brake for squirrels on my bike? They are messing up my time as they dart in front of me.
Today's tip for better living: Spin on. DO NOT brake for squirrels!