Copper Celtic Knot Urn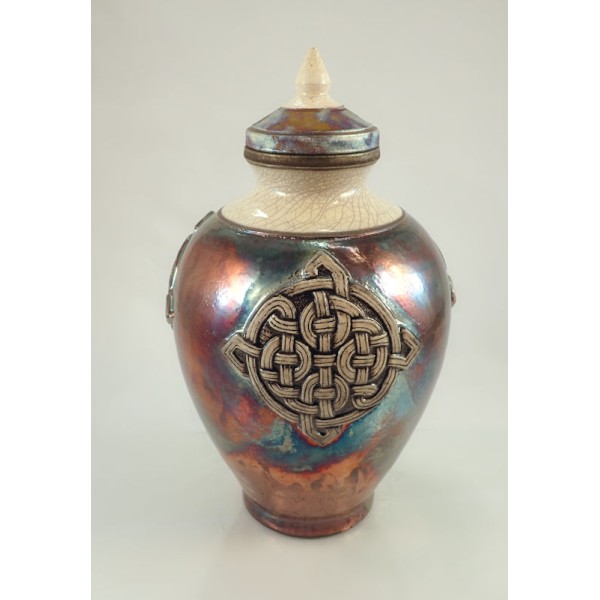 Out Of Stock


Copper Celtic Knot Urn
Stock:

Out Of Stock

Product Code:

45-Celtic1
Copper Glaze Celtic knot urn works for families that want a unique one of a kind memorial. Crafted using the Raku firing process to create brilliant flashes of color, this one has a rich copper glaze that shines and shimmers.
Special details include three hand carved Celtic knot emblems on the front and sides. The vessel is accented with egg shell crackled finish near the top. The emblems have a glossy eggshell glaze that contrasts nicely with the mirror finish of the urn. One of a kind creation, and so much more attractive than the photos portray. Made in America by artists who truly care about the memorials they create.
Measures: 11.25" H x 6.75" W
Suitable container for the ashes of an average size adult, 200 cu. in
Lid can be sealed with any clear household glue or wax.
Suitable for burial, display in a niche at the cemetery, or home.
Made in USA
Handcrafted items can vary in shape, size, shades, and patterns
Signed by the artist.