Celtic Knot Raku Cremation Urn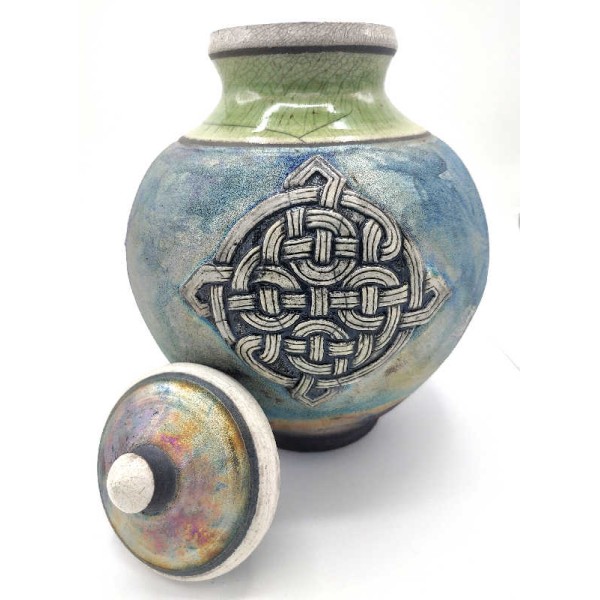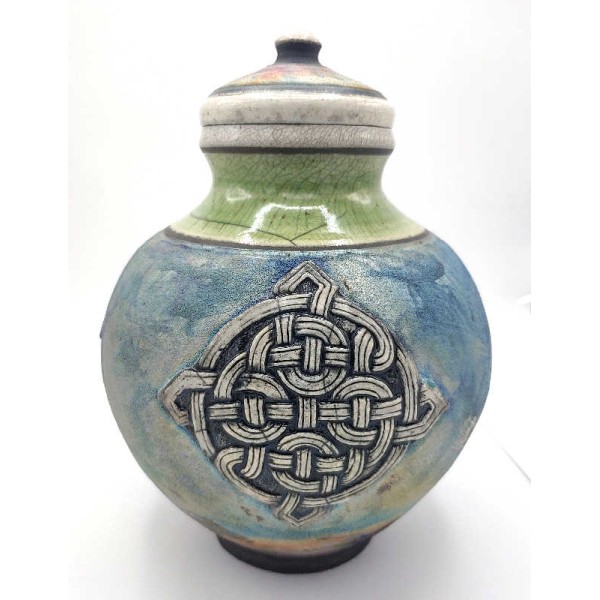 Out Of Stock


Celtic Knot Raku Cremation Urn
Stock:

Out Of Stock

Product Code:

23-Celtic2
Gorgeous Celtic cremation urn hand thrown pottery and fired using the Raku technique. Raku firing creates unique patterns and colors in the clay and the end result is a one of kind memorial. American made with love and compassion to honor your loved one and signed by the artist. Celtic heritage is celebrated with the hand carved trinity knot emblem that encircles the vessel on three sides. This picture does not even come close to doing this handmade beauty justice. Rustic blue. green and gold combined with a creamy crackle glaze on the emblems and the lid create a beautiful contrast.
Beautiful enough to stand on it's own as artwork in the home, but suitable to use as a burial jar as well.
Jar measures 9" H x 8"
Standard adult size. 125 cubic inches
Made in USA
Lid can be sealed with any clear sealant
Handcrafted, each one is an individual work of art. Size, color, carving, weight may vary.