Black Pearl Adult Cremation Urn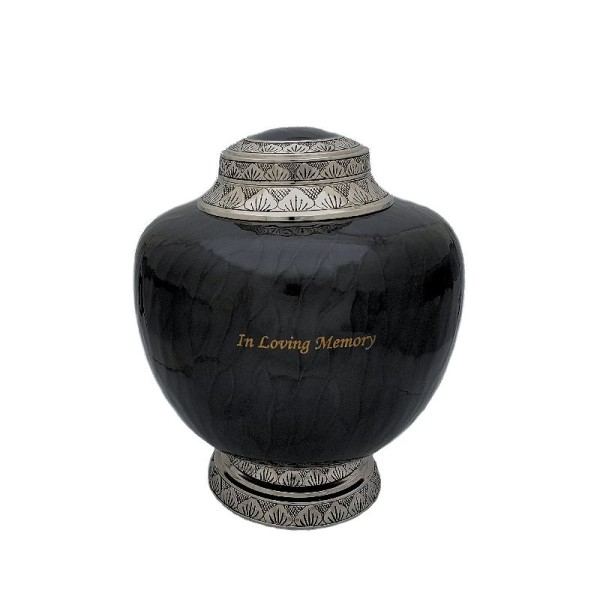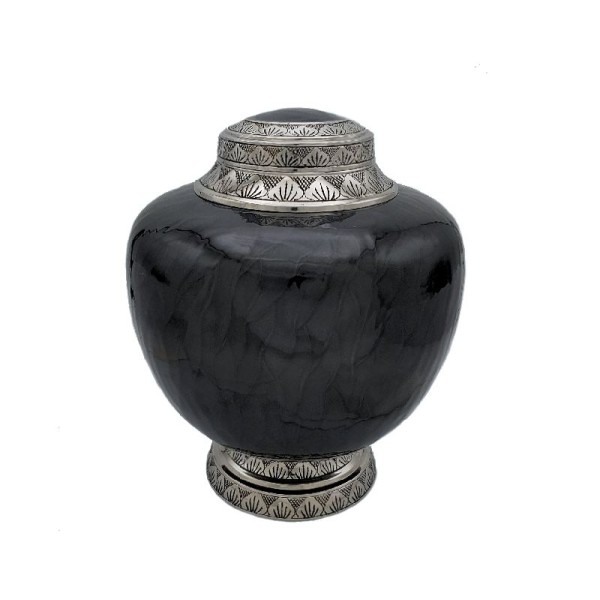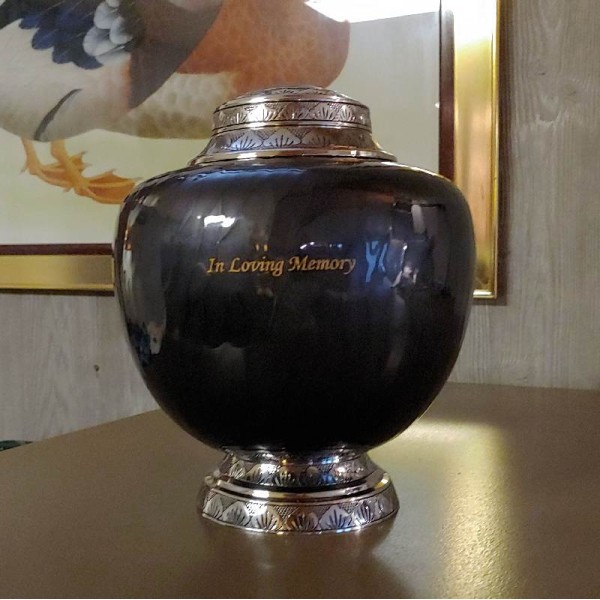 Black Pearl Adult Cremation Urn
Stock:

In Stock

Product Code:

23-10501
The polished "Black Pearl" cremation urn is a beautifully-made tribute to memorialize the presence of your loved one in your home. This classic black urn is fitted to safely store the ashes of an adult individual and opens from the top with a secure, threaded lid.
The dark and rich ebony enamel of the urn is trimmed with intricate, hand-etched silver details perfect for displaying in any space. This cremation urn is made of solid brass that engraves beautifully and smoothly should you want to display a name or message commemorating your loved one.
To view this memorial urn in its "White Pearl" finish, please visit our Classic White Cremation Urn page.
10.5 inches H x 9.5" wide
Weight: 7 pounds before filling.
Hand crafted items can have variations in size, shape, color, and pattern.
Please format dates numerically