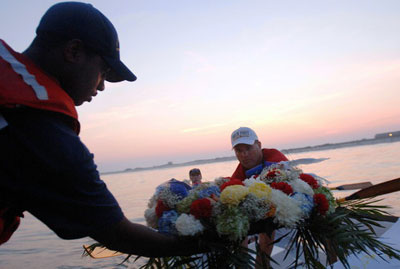 In an age of "in lieu of flowers" we shouldn't forget the power of flowers for a grieving family. Especially this time of year, the sensory impact of live flowers can actually add a healing element to the memorial service. With cremation and the trend of simplicity in funeral services the floral aspect is often overlooked.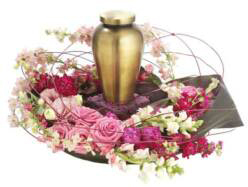 Wreaths are an excellent choice for a ceremony where the cremation urn will be present or families that plan to spread the ashes. Flowers can soften a metal urn and add to the beauty of natural marble or wood.
Don't be afraid of bright splashes of color. This bold design uses inexpensive daisies to create a photo memorial tribute.
Instead of one large casket piece, consider breaking the arrangement up into smaller groupings.